Computer Aided Sperm Analysis System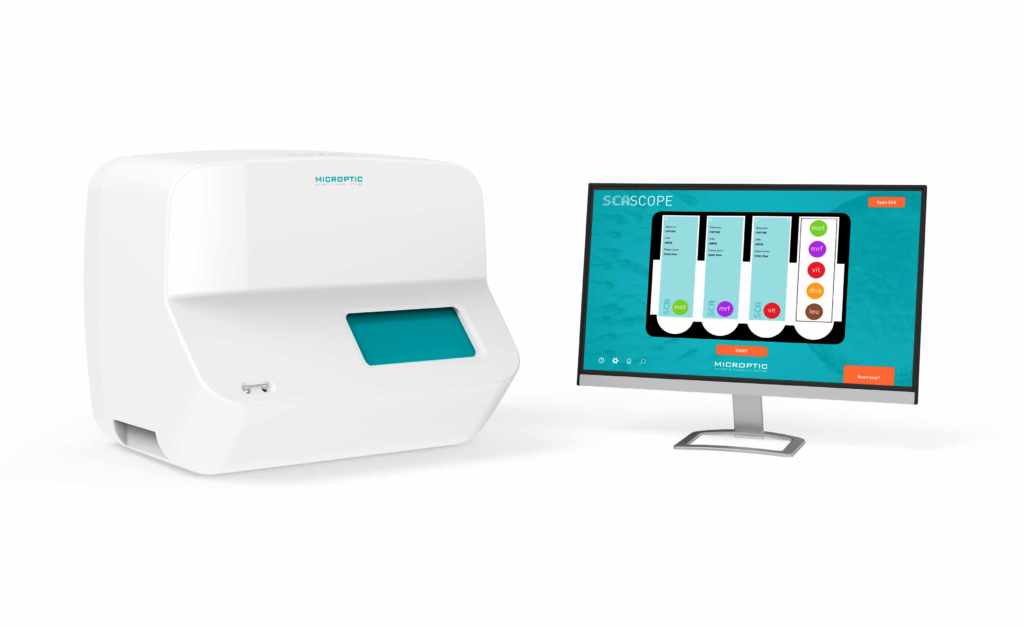 Microptic SCA® Scope (all-in-one autonomous CASA system)
Description
The SCA SCOPE is a lab equipment for human semen assessment that comprises both software and hardware. Thus, analysis can be performed in an autonomous, automatic and rapid way. This new all-in-one CASA will ease and improve your performance in the laboratory making your work both more efficient and comfortable.
Product Features:
Autonomous – Human Intervention is not required
Artificial Intelligence – It suggests next analysis that you should perform and inform if variation is too high or if it is better to check the analysis
Multi Patients – You can analyse several patients at the same time
Easy to Use – The device can be used by anyone with no prior knowledge of microscope
| | |
| --- | --- |
| Description | Order Code |
| SCA® Scope – Human Module, (all-in-one autonomous CASA system) | MO-SCA Scope |
| Optional Module |   |
| SCA Editor (To check the analysis from another computer during SCA SCOPE is analysing) | MO-ED-1 |
| SCA® Capture | MO-CAP-1 |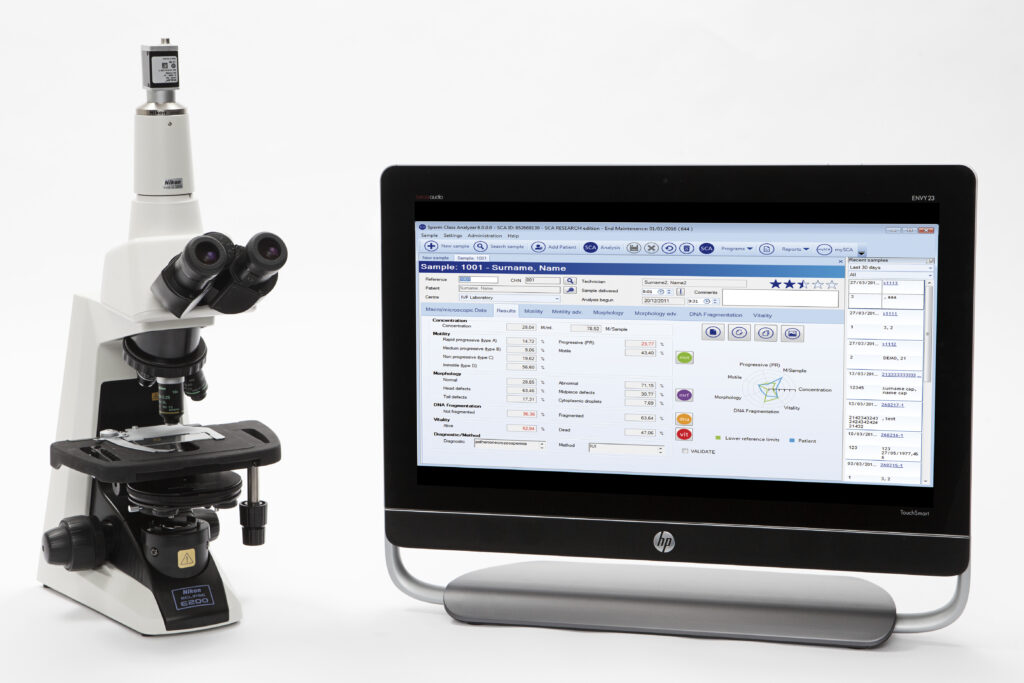 Microptic Sperm Class Analyzer (SCA®)
Description
SCA® CASA Software System for semen analysis allows the accurate, repetitive and automatic assessment of the following sperm parameters: motility, concentration, morphology, DNA fragmentation, vitality, acrosome reaction and leukocytes. SCA® CASA System permits to accommodate several platforms of hardware and software, being able to suit distinct needs such as Fertility Clinics, Multi-site centres with Central Laboratory and satellites, Animal Research Centres or Fish and Microalgae Production.
SCA® CASA System designed for a wide range of species:
Description        

Order Code       

SCA® – Human Module

Complete Human Pack: Full Edition Motility + Concentration + Morphology + Manual Counter + Viewer

SCA-PACK-H-02

SCA Vitality Full Module

SCA-H-04

SCA DNA Fragmentation Full Module

SCA-H-08
Download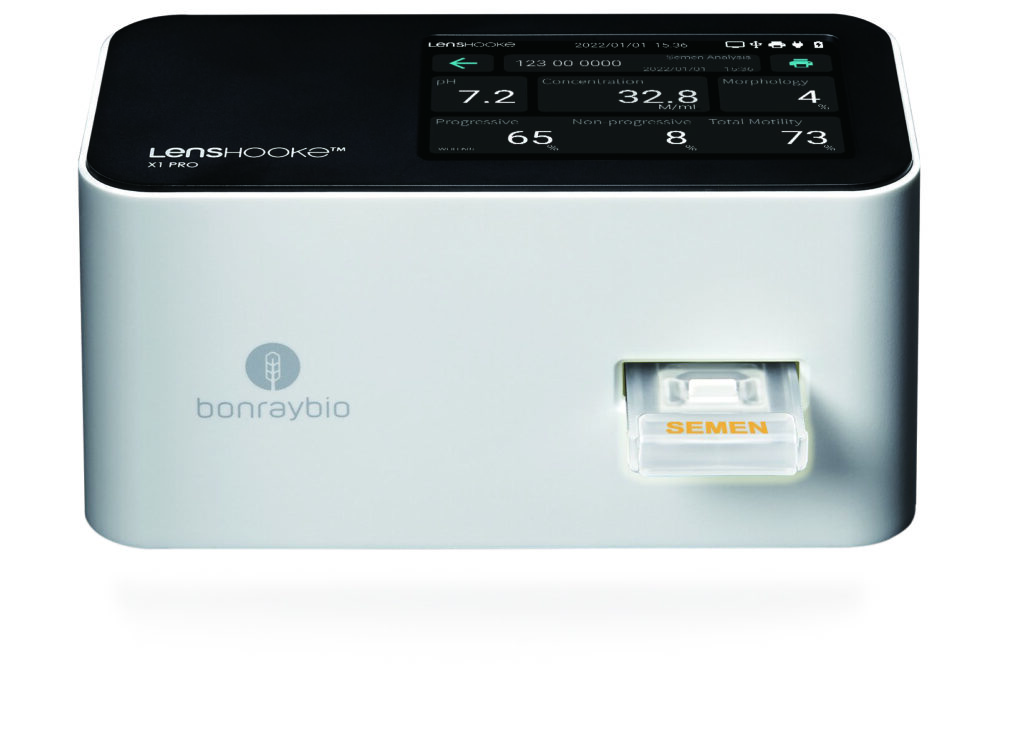 LensHooke X1 Pro Semen Quality Analyzer
Description
LensHooke™ X1 PRO Semen Quality Analyzer is an easy-to-use, optical device for human semen analysis. You can get semen analysis result in 2-5 minutes which provides direct and calculated measurements for:
Sperm concentration (10×6 per ml)
Total motility (PR+NP, %), Progressive motility, Non-Progressive motility, Immotility, Other parameters from CASA assessment (MSC, PMSC, VAP, VSL, VCL, LIN, STR, WOB, ALH, and BCF)
Sperm morphology (normal forms, %)
pH value
LensHooke™ X1 PRO provides automatic measuring systems for the analysis of sperm samples, following WHO criteria. Suitable for human andrology and IVF labs, sperm banks, fertility clinics, hospitals, etc.
| | |
| --- | --- |
| Description                                                                            | Order Code    |
| LensHooke™ Semen Quality Analyzer, X1 PRO; G (BSI) type plug; C version | X1 PRO |
| LensHooke™ Semen Test Cassette, CS1 version, for professional use and self-testing; 50 pcs/box | CS1 |
| C-Kup™ Liquefaction Test Cup, CK (not sterile); 10 pcs/pack | CK0 |
Download