Controlled Rate Freezer for IVF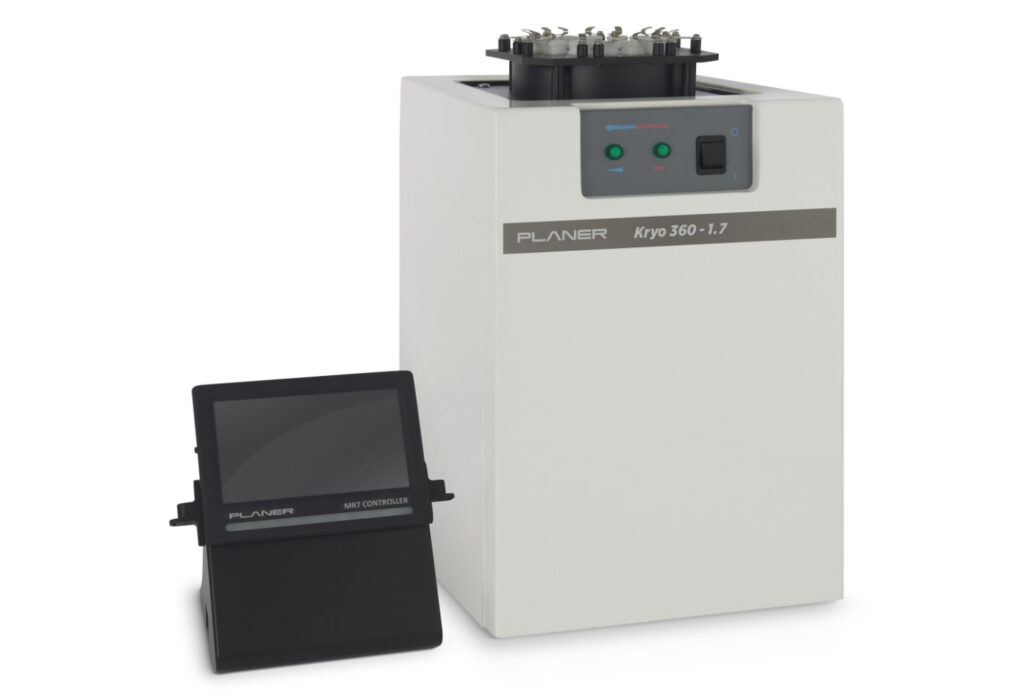 Description
A medium-capacity controlled rate freezer; ideal for the IVF, ART and Research Laboratories.
Menu driven with fast cooling rates, controlled heating, and multiple safety features.
Repeatability, consistent results, and data recording are available from this reliable system used to freeze biological samples prior to long term cryostorage.
The new MR7 controller offers password-controlled access on multiple user levels. Updates and alerts are emailed via WiFi to provide peace of mind and unlimited freezer profile storage enabling the operator to select optimum processing conditions.
Controlled freezers give consistent results with validated high post-thaw viability.
The equipment is available in a Medical Device and non-Medical Device version.
| | |
| --- | --- |
| Description  | Order Code |
| 1.7 L Chamber 230V + MR7 Controller | GDKRYO360-1.7-230-02 |
| 3.3 L Chamber 230V + MR7 Controller | GDKRYO360-3.3-230-02 |
| 1.7 L Chamber 230V + MR7 Controller – Medical Device | GDKRYO360-1.7-M-230-02 |
| 3.3 L Chamber 230V + MR7 Controller – Medical Device | GDKRYO360-3.3-M-230-02 |