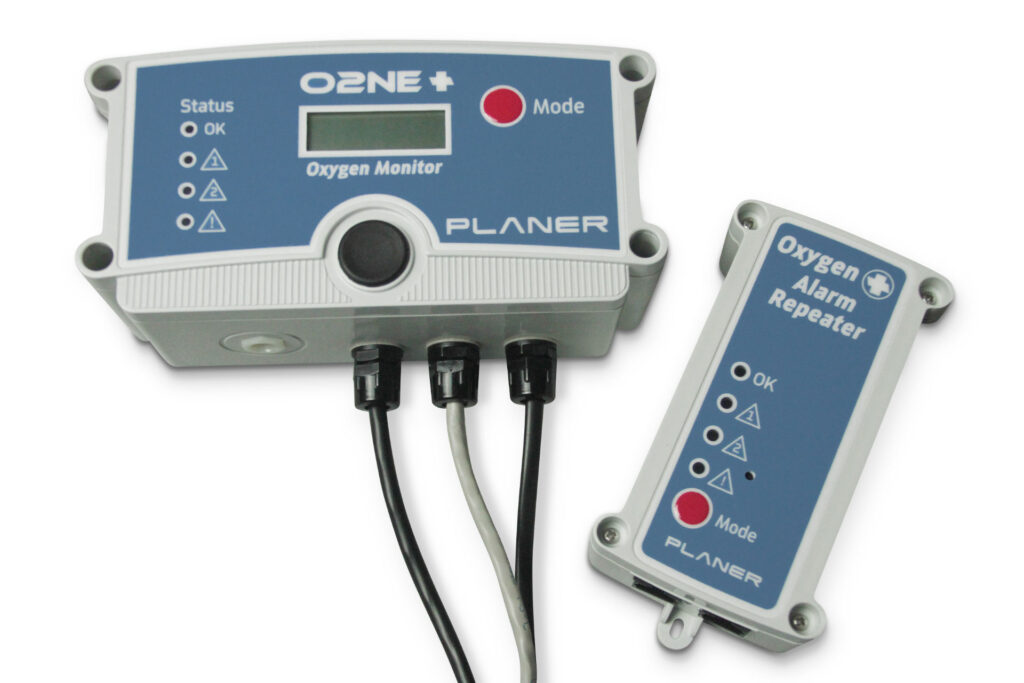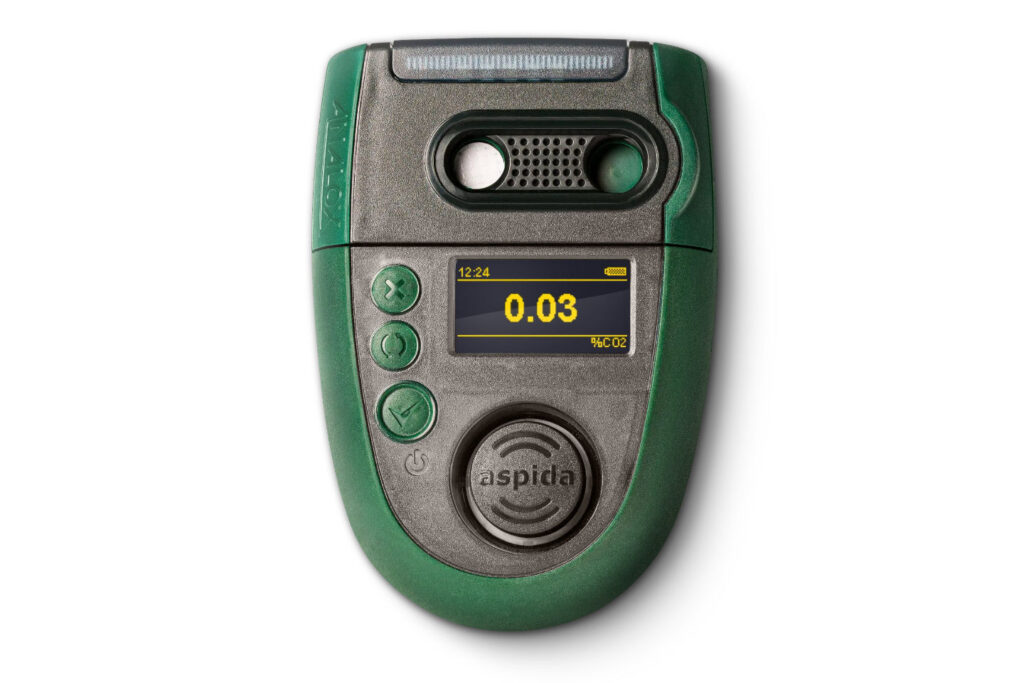 Description
The O2NE+ Laboratory Oxygen Monitor provides two audio visual alarms which are pre-set at 19.5% & 18% (but can be adjusted) to warn personnel of a potential leak which may cause the O2 levels to deplete to a dangerous level. Complete with a 7 years sensor lifespan.
The O2NE+ main sesnor unit is wall mounted at normal working head height in the area/s recommended as a result of risk assessment. The repeater unit/s are then sited at the entrance/s to the area to let staff or visitors know if it is safe to enter or not.
A certified calibration gas must be passed over the sensor at 18 month periods.  This is a safety feature which prevents a potentially false calibration being made.
Personal Oxygen Monitor
The Aspida is a personal alarm, available as a dual CO2/O2 alarm or as a single gas variant of O2.
Electrochemical O2 sensor with measurement range from 0.1 to 25% O2.
Sensor lifespan of 2 years (estimated)
It is supplied with many features: audio/visual alarms, time weighted average (TWA), vibration alarm and a highly visible display all packaged into a durable, water-resistant enclosure; more features ensure it is a true portable protector.
| | |
| --- | --- |
| Description | Order Code |
| O2NE Oxygen Monitor – 7 Year Sensor Life, Repeater, UK Plug, 230V | FANXAX1BK10X55QXY30 |
| O2NE Oxygen Monitor – 7 year Sensor Life, Repeater, UK Plug, 230V, 4-20mA output | FANXAX1BK10X55Q4Y30 |
| Analox Personal Oxygen Monitor | ASPBA01YU01 |