Description
SUPERVITRI™  is a vitrification carrier and cryopreservation storage device from Biopsy Bell, Italy.
With patented system for hermetic closure to protect oocyte/embryo from contamination
Thin strip to obtain a superfast cooling rate
Curved design ("U" tip) for oocyte/embryo protection during loading and sealing
Wide rough surface for recording patient information
Two black arrows on the same side indicate the orientation of the concave surface for a safer specimen loading
Available in 5 different colours.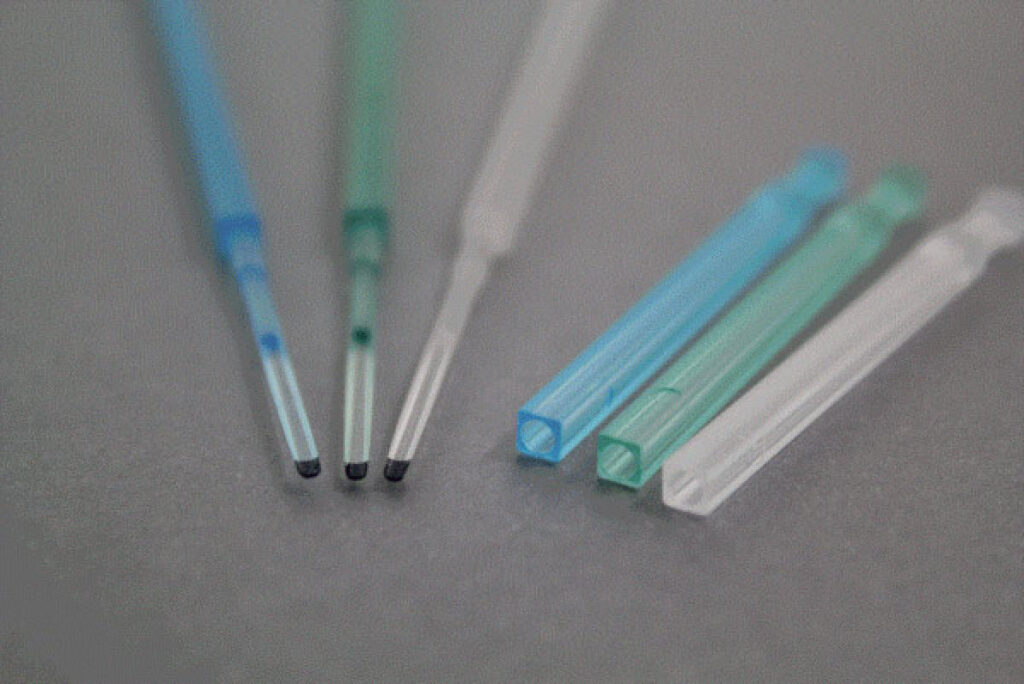 Description
Using Cryolock, the process of vitrification promotes high survival rates of oocytes, zygotes, cleaved embryos and blastocysts. Cryolock can also be used with hatched embryos or for post-embryo biopsy for Preimplantation Genetic Diagnosis. Cryolock and its secure cap were designed in order to ensure the safety of the specimens in storage. The Cryolock devices come in sterile and sealed packages of 5 units, ready to use in human and animal research labs.
| | |
| --- | --- |
| Description | Order Code |
| Green Supervitri | VTRTV |
| Red Supervitri | VTRTR |
| Yellow Supervitri | VTRTG |
| Clear Supervitri | VTRTT |
| Blue Supervitri | VTRTB |
| Description | Order Code |
| Cryolocks, Green | CL-R-CT-G |
| Cryolocks, Blue | CL-R-CT-B |
| Cryolocks, Clear | CL-R-CT-C |
| Cryolocks, Orange | CL-R-CT-O |
| Cryolocks, Yellow | CL-R-CT-Y |