Controlled Rate Freezers for Cell Lines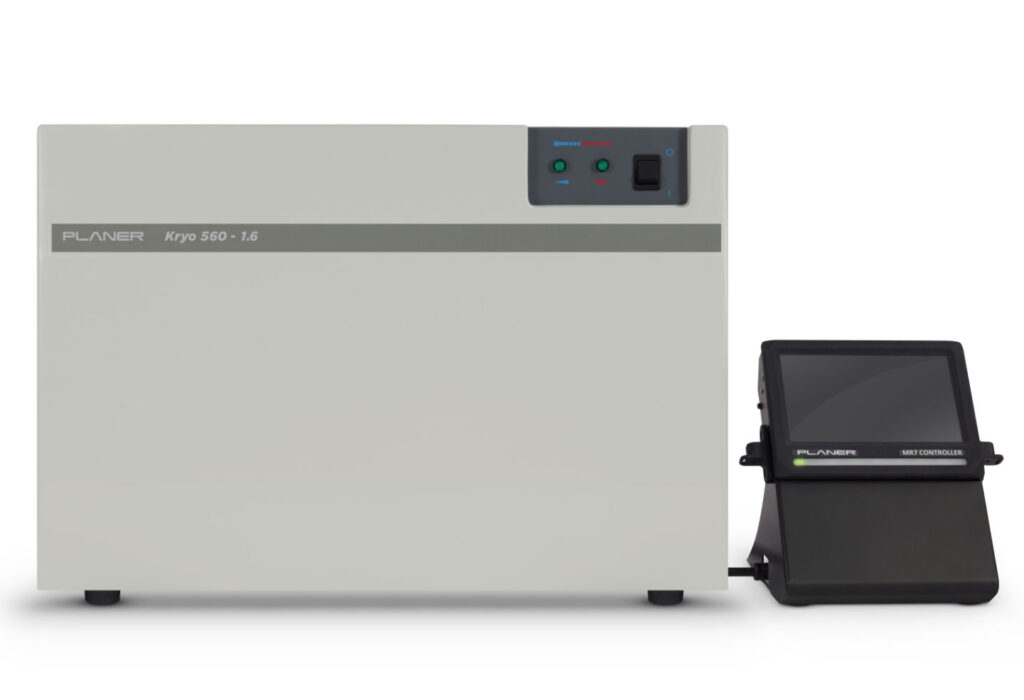 Description
Kryo 560/16 is a medium sized controlled rate freezer with sample capacity sufficient for a busy laboratory.
This rugged and reliable controlled rate freezer has a top opening chamber, which uses a turbulent flow system, conducive with to rapid mixing and superior thermal transfer, ensuring excellent temperature control in all phases of the protocol.
The new MR7 controller offers password-controlled access on multiple user levels. Updates and alerts are emailed via WiFi to provide peace of mind and unlimited freezer profile storage enabling the operator to select optimum processing conditions.
The equipment is available in a Medical Device and non-Medical Device version.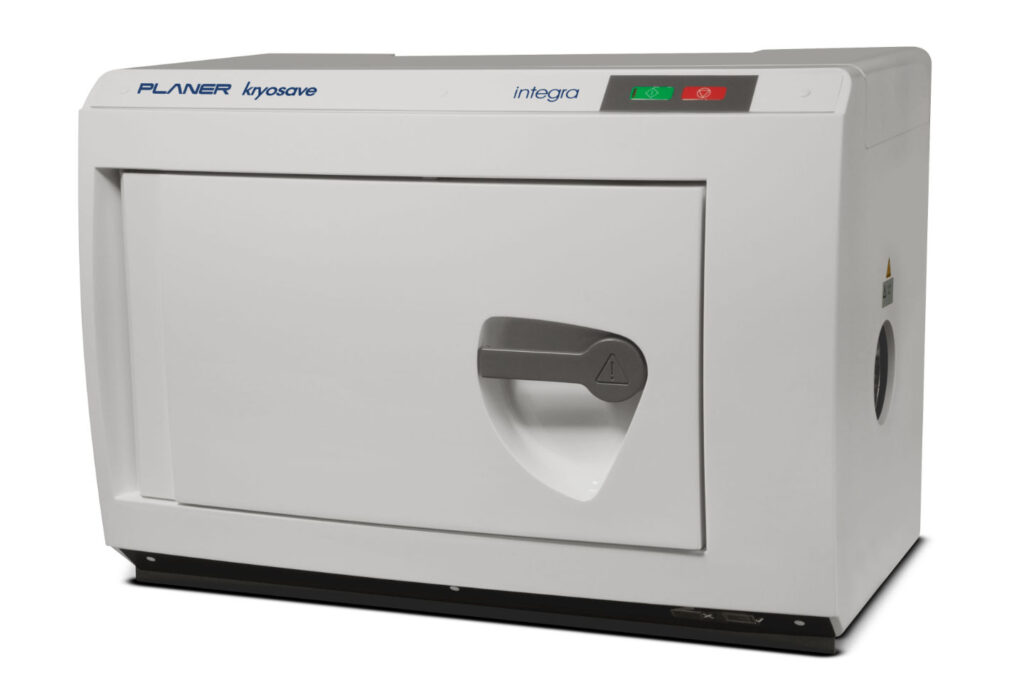 Description
Kryo 750 is an integrated controlled rate freezer for cryopreservation of larger volume samples or samples in larger numbers
The controlled rate freezer is designed for freezing of samples in bags, vials and straws.
It has a simple 2 button operation with standard PC software to enable password protected multiple protocols. A forced laminar flow cooling system ensures most efficient, even cooling and the machine has Top or Front opening for easy loading. Heated door seals prevent the lid freezing shut at cryogenic temperatures.
Protocol stage "trigger on sample", or chamber temperature, or time and the inner chamber is removable for sterilisation. The 750 has a Comms port – for PC connection and has flexible and fast cooling rates.
It is also available in Medical Device version.
| | |
| --- | --- |
| Description  | Order Code |
| 16 L Chamber 230V + MR7 Controller | GDKRYO560-16-230-02 |
| 16 L Chamber 230V + MR7 Controller. Medical Device Model | GDKRYO560-16-M-230-02 |
| 30L Chamber 230V, Top Opening. Medical Device Model | GDKRYO750PLUSM-T-230 |
| 30 L Chamber 230V, Front Opening. Medical Device Model | GDKRYO750PLUSM-F-230 |