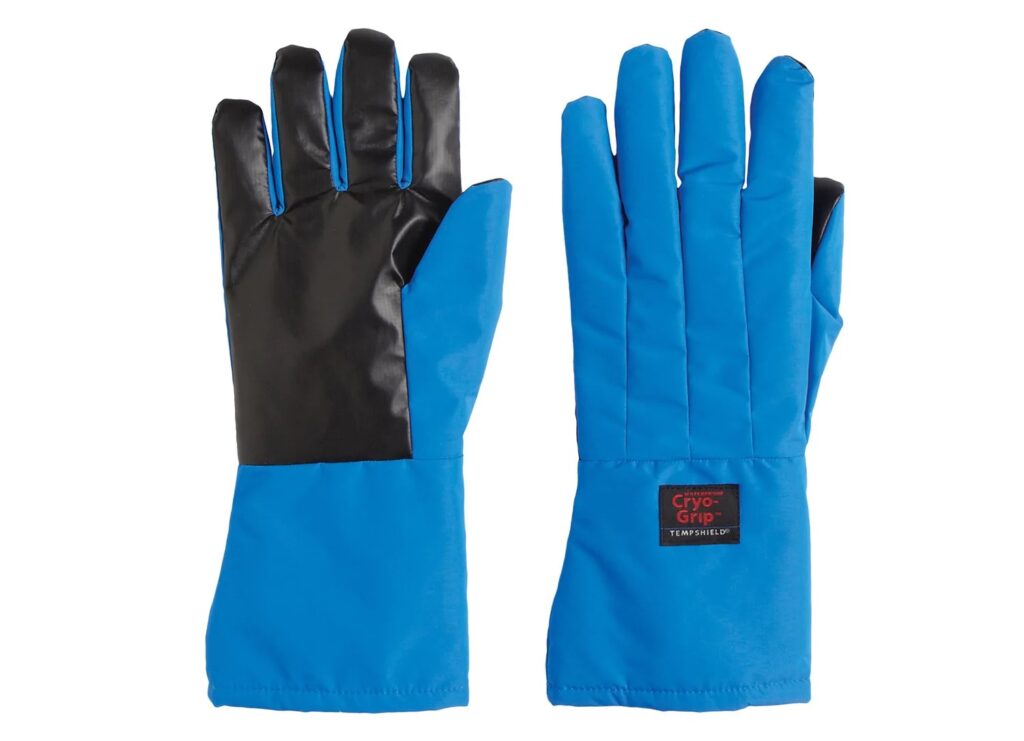 Description
Cryogloves offer super thermo protection, water resistant, comfortable lightweight and dexterity , breathable stay dry lining. Available in different length and sizes
Cryoapron offer warmth and splash protection for torso and legs. Adjustable straps for torso and legs. Side release buckles for quick on/off.
Cryogaiters – a pair of covers for shoes and boot types, universal size.
Cryo faceshield for protection to the face.
Waterproof models available for the Cryogloves and Cryoaprons.
Cryogrip Waterproof Cryogloves has Grip palm for improved dexterity handling small objects and a thin, seamless 100% waterproof liner provides protection from spills and splashes
| | |
| --- | --- |
| Description  | Order Code |
| Mid Arm Length Cryogloves, Size M, L, XL. Specify size on ordering | MA_  |
| Mid-Arm Length Cryogloves, Waterproof. Size M, L, XL | MA_WP |
| Elbow Length Cryogloves, Size M, L, XL | EB_ |
| Elbow Length Cryogloves, Waterproof. Size M, L, XL | EB_WP |
| Cryoaprons, 36", 42", 48"  length. | CA36/42/48 |
| Cryogaiters | CPGR |
| Cryogrip Cryogloves, Waterproof, Mid Arm Length. Size M, L, XL | CGMA_WP |
| Cryogrip Cryogloves, Waterproof, Elbow Length. Size M, L, XL | CGEB_WP |