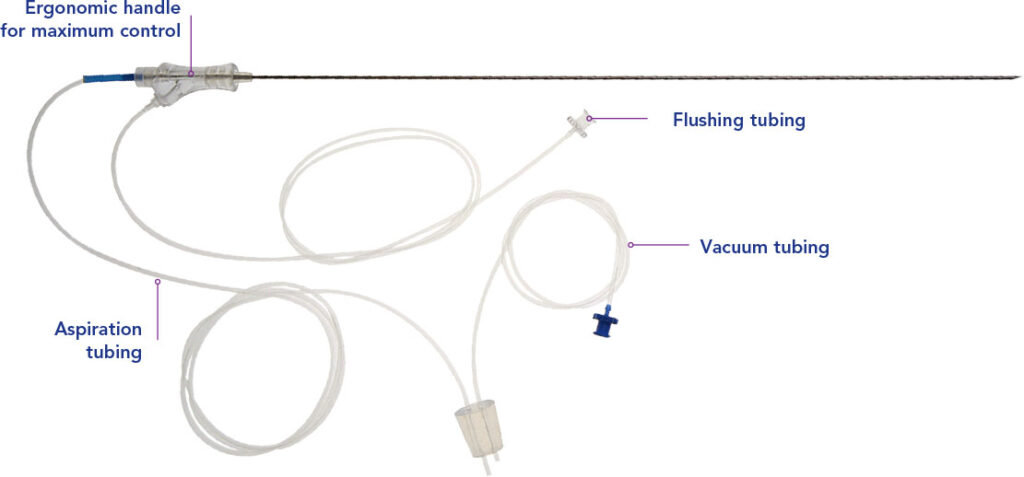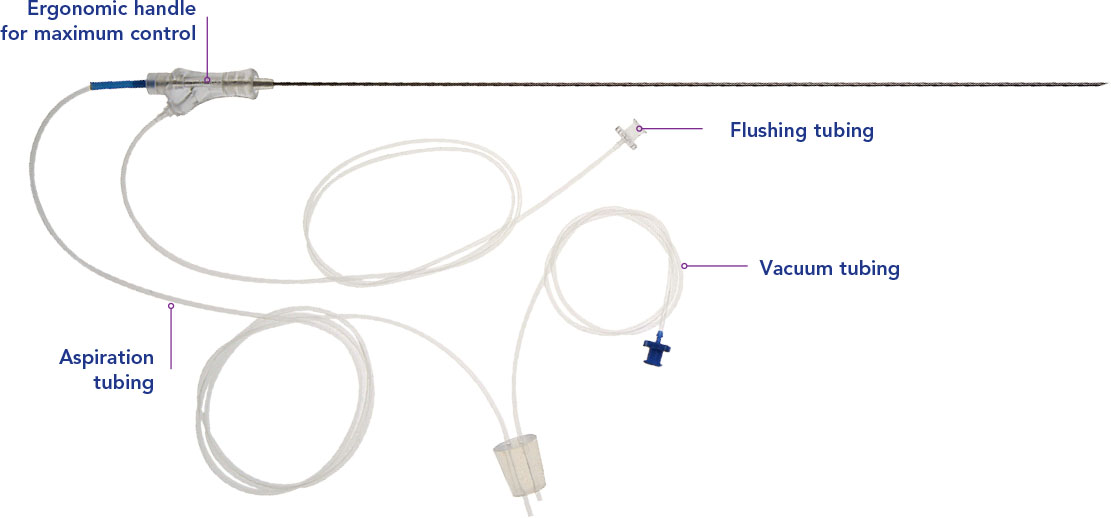 Wallace® Single and Double Lumen Oocyte Collection Systems
Description
Single Lumen needle range features a tri-faceted tip ensuring optimal sharpness and accuracy during placement. The needle is available as a stand alone unit and with a variety of tubing lengths to suit clinical preference.
Dual lumen oocyte aspiration needle range features a fully integrated flushing line running from hub to needle tip
Triple ground needle tip for optimum sharpness. Non-coring needle tip to minimize patient trauma
Echo marked to the very tip for accurate placement under ultrasound guidance
Silicone bung for an easy and secure fit with test tubes
33cm echo tip needle fitted with 500, 750, 950mm aspiration tubing, please specify on ordering.
Needle gauge 16g, 17g & 18G
Luer Lock models also available. 
Packed in 10 sets per box.
| | |
| --- | --- |
| Description | Order Code |
| Single Lumen 16g x 33cm needle with 950mm aspiration tubing | WL-ONS1633 |
| Single Lumen 17g x 33cm needle with 950mm aspiration tubing | WL-ONS1733 |
| Single Lumen 18g x 33cm needle with 950mm aspiration tubing | WL-ONS1833 |
| Dual Lumen 16g needle [33cm] with 950mm aspiration tubing | WL-DNS1633 |
| Dual Lumen 17g needle (33cm) with 950mm aspiration tubing | WL-DNS1733 |