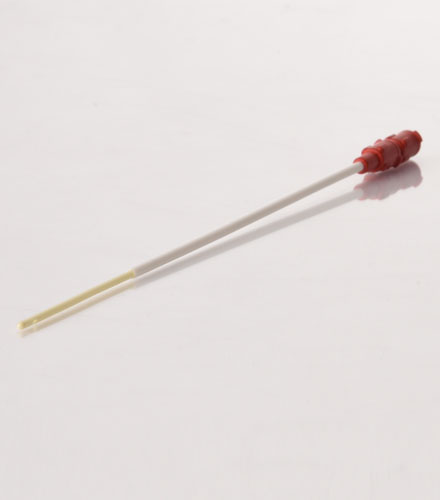 The Wallace ® IUI catheter is a premium quality device featuring a smooth tip and formable over sheath for optimal control over replacement within the uterus. The two piece design replaces the Wallace ® Classic Catheter providing a platform to start developing a technique suitable for embryo replacement.
Description
Product Features
Bilateral smooth side eyes.
Hub designed for ease of control.
Formable, smooth outer sheath allows easy passage.
Smooth atraumatic tip.
Centimetre markings on the outer sheath for confidence in placement.
Ordering Information:
Box quantity: 10
Minimum order quantity: 1
Shelf life: 5 years from date of manufacturing.
Please see the Instructions for Use for a complete listing of the indications, contraindications, warnings and precautions.