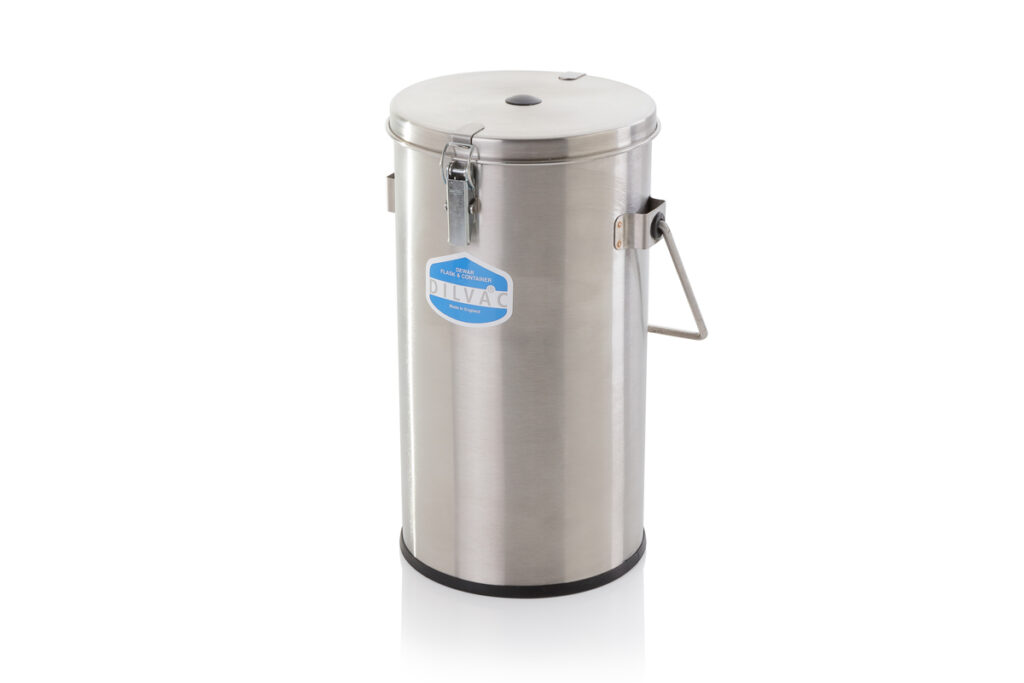 Liquid Nitrogen Handling Dewars
Description
Dilvac SS series are universal style with handle and lid.
Fitted in highest-quality stainless steel containers, therefore rust-free, anti-corrosive, all hygienic and strong. 
These Dewars have an all stainless steel lid with self-contained insulation. Toggle-clamps secure the lid to the body for safe transportation.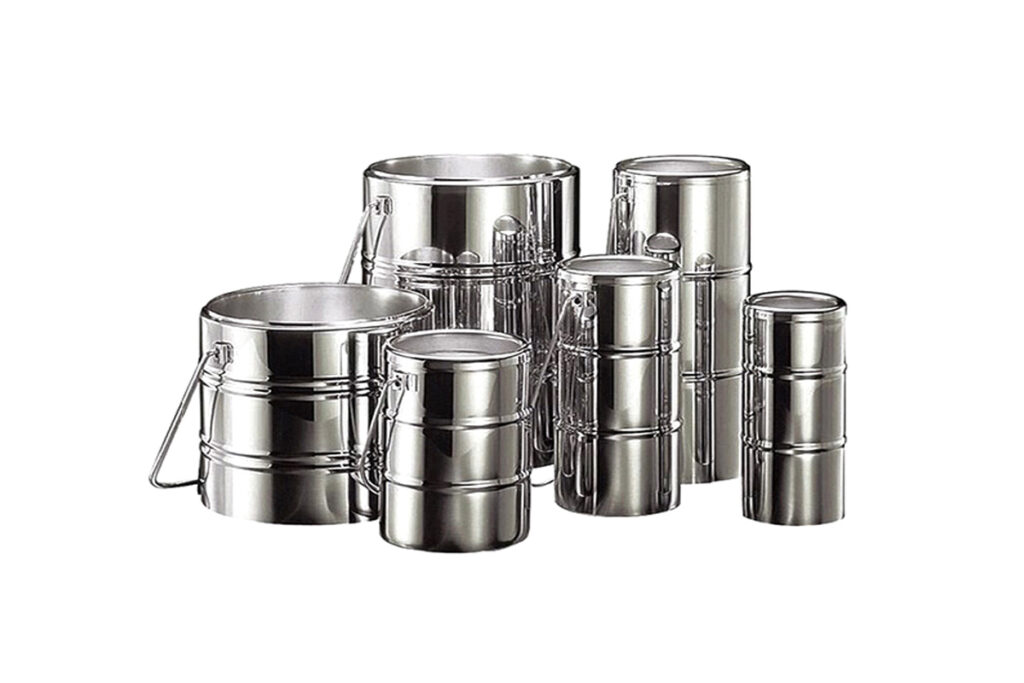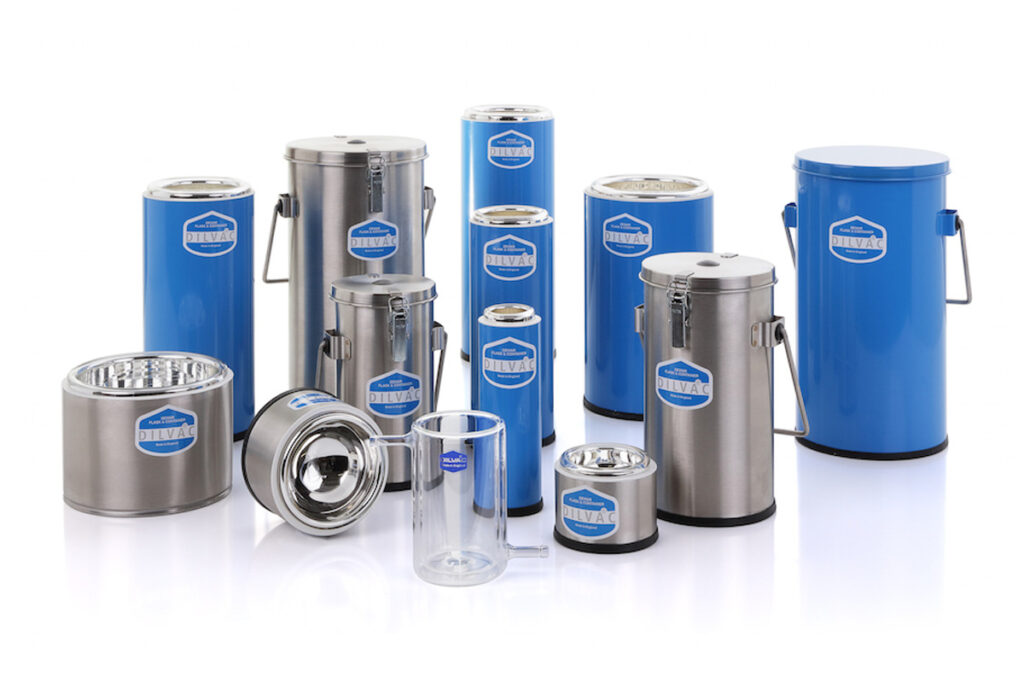 VACUUM-INSULATED STAINLESS STEEL FLASKS
Description
These vacuum-insulated Dewar flasks are made entirely of stainless steel and are designed specifically for those special applications where no glass can be used.
Lightweight and compact in 6 standard sizes from ½ litres to 6 litres capacity, these Dewars are designed for low temperature and high-temperature applications. With detachable steel handle.
| | |
| --- | --- |
| Description | Order Code |
| Dilvac SS111, 1.0 litre | DI-SS111 |
| Dilvac SS222, 2.0 litres | DI-SS222 |
| Dilvac SS333, 4.5 litres | DI-SS333 |
| Dilvac SS777, 7.0 litres | DI-SS777 |
| Dilvac All Stainless Steel, DSS500, 0.5 litre | DI-DSS500 |
| Dilvac All Stainless Steel, DSS1000, 1.0 litre | DI-DSS1000 |
| Dilvac All Stainless Steel, DSS500, 2.0 litres | DI-DSS2000 |
| Dilvac All Stainless Steel, DSS500, 3.0 litres | DI-DSS3000 |
| Dilvac All Stainless Steel, DSS500, 6.0 litres | DI-DSS6000 |