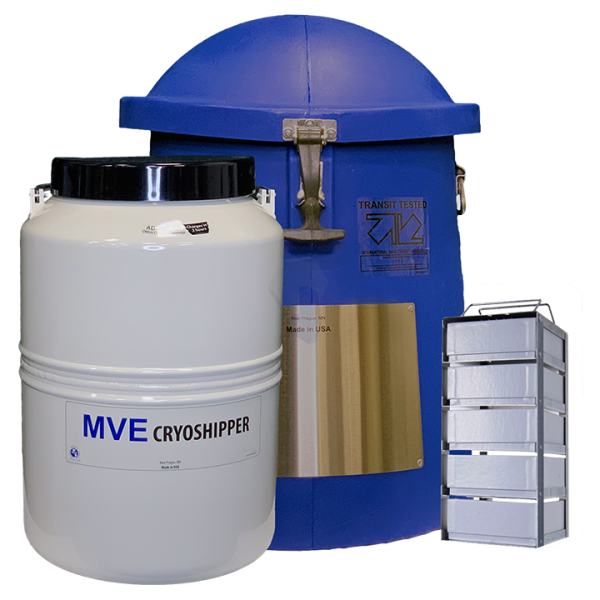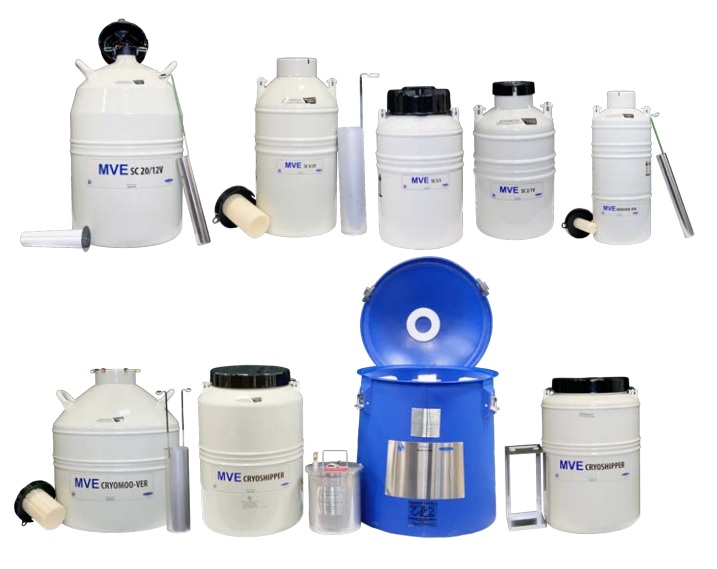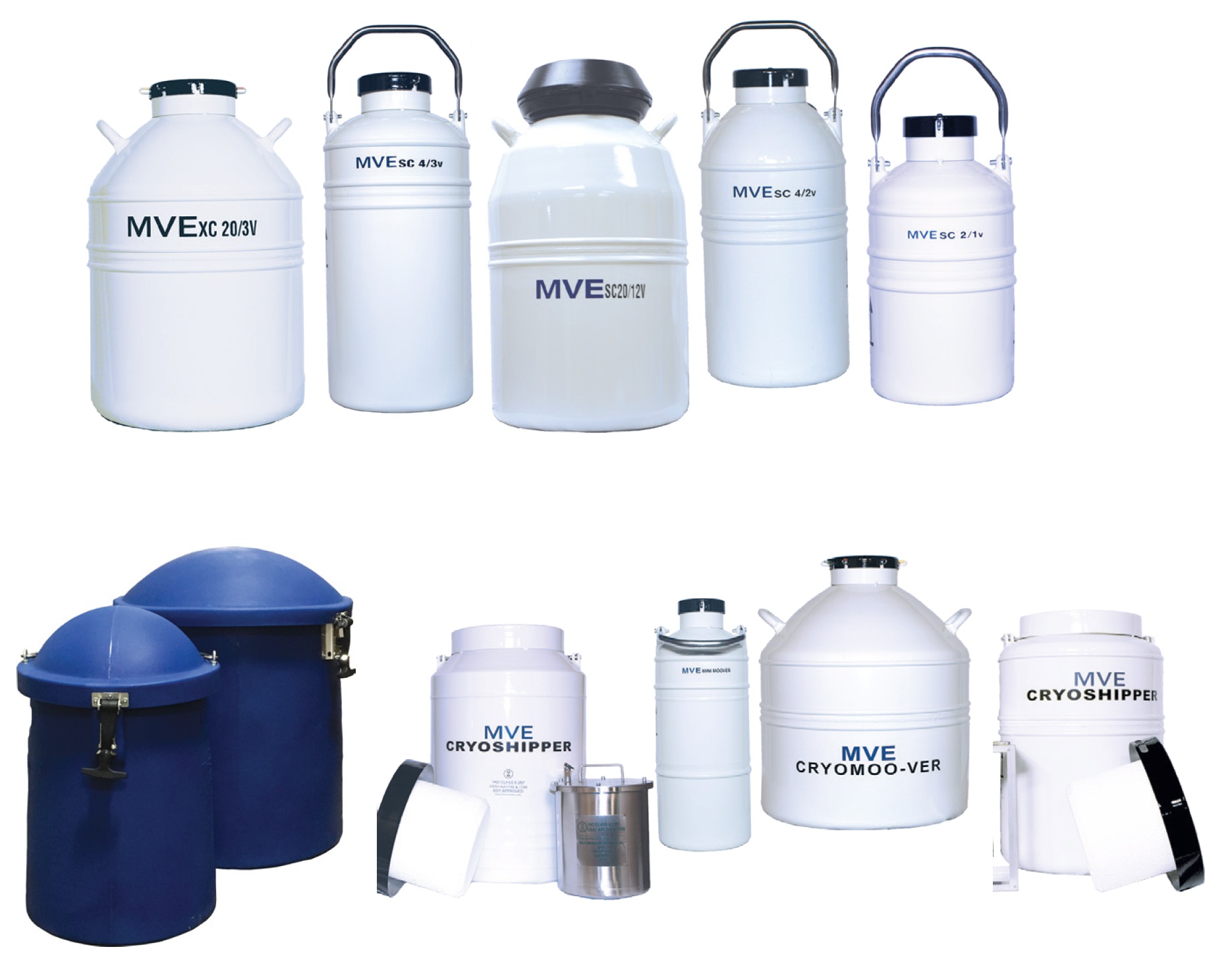 Description
MVE Vapour Shipper Series are designed for the safe transportation of biological samples at cryogenic (-150°C or colder) temperatures and utilize an advanced QWick Charge material that charges with liquid nitrogen in fewer than two hours, providing the capacity for same-day vapor shipping.
All dewars are manufactured from durable, lightweight aluminum and employ a hydrophobic compound which absorbs the liquid nitrogen to ensure dry, spill-free vapor-phase shipping.
Protective Shipping Carton (PPSC) available for some models.
| | |
| --- | --- |
| Description | Order Code |
| SC2/1V | CM-9922339 |
| SC4/2V | CM-9918479 |
| SC4/3V  | CM-10817330 |
| Cryoshipper with blood bag rack and PPSC | CM-10508967 |
| Cryoshipper with 5-2 square rack and PPSC | CM-20925284 |
| Cryoshipper XC with PPSC, without rack | CM-11015195 |
| IATA Cryoshipper with secondary container and labelled PPSC | CM-10777411 |