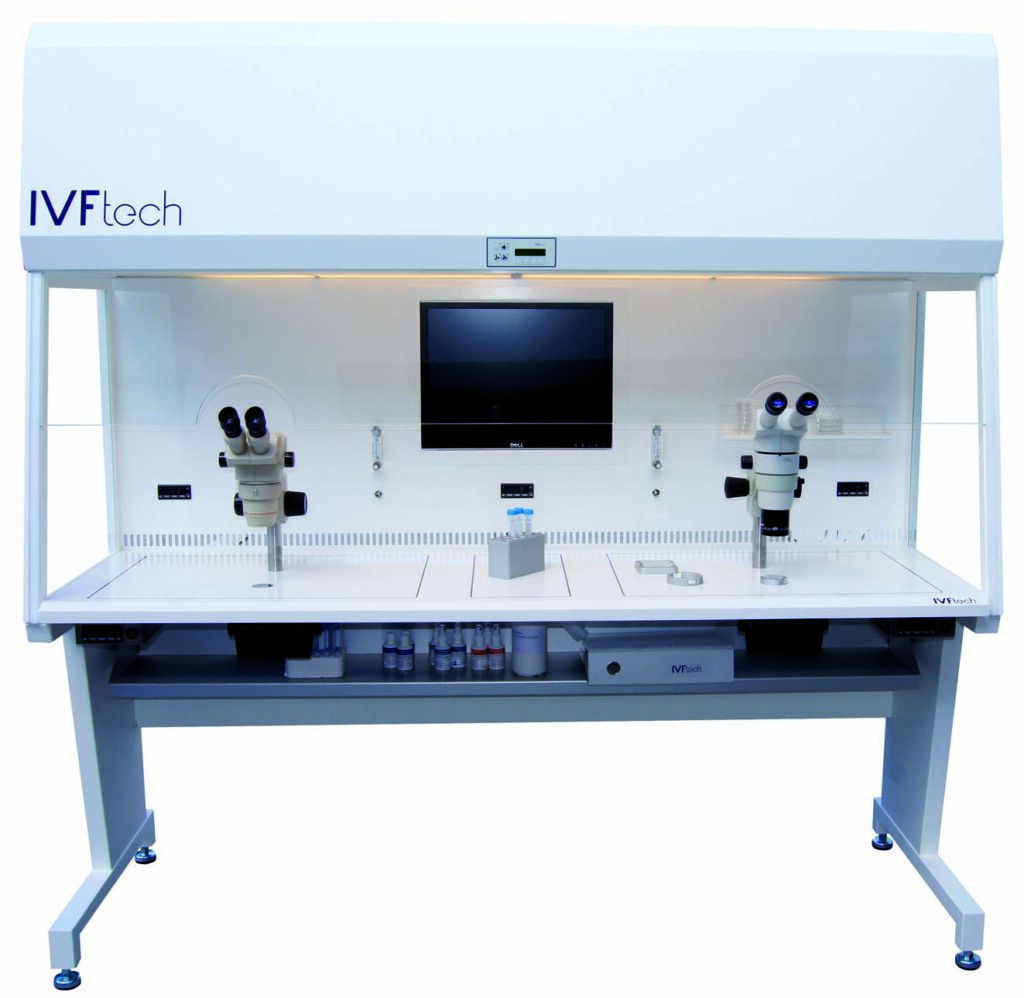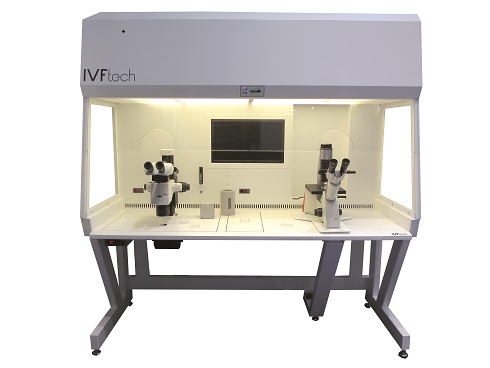 IVFtech Sterica IVF Workstation
Description
IVFtech Sterica vertical laminar flow cabinets are designed to protect the samples with a constant flow of clean air over the full surface area, and are specifically designed to meet the exacting requirements of IVF Laboratories. Ideal for "vitrification", "ICSI" manipulation, "sperm collection", Embryo manipulation and IVF routine work.
Our Special Laminator/diffuser allows a uniform airflow at lower fan speeds. Which gives the fan a longer life as well a longer lasting HEPA filter. It also saves energy and creates less turbulence around the microscope.
The IVFtech Sterica cabinets can be customized to a very high specification providing a flexible back bone to your IVF laboratory. We can also supply it in Stainless Steel or our own special HiMacs Surface which is easy to clean, scratch resistant, dent proof and comes in a range of colours. We can even supply in three different fixed height stands and or an electrically adjustable one.
The maintenance of IVFtech Sterica is done from the front, no need for moving the cabinets, which in turn reduces downtime during service.
Fixed height stand or electrically adjustable stand available. Please specify.
Description

Order Code

IVFtech Sterica 90 IVF Workstation, 90cm

IV-1209 xxxx

IVFtech Sterica 120 IVF Workstation, 120cm

IV-1212 xxxx

IVFtech Sterica 150 IVF Workstation, 150cm

IV-1215 xxxx

IVFtech Sterica 180 IVF Workstation, 180cm

IV-1218 xxxx

IVFtech Sterica 210 IVF Workstation, 210cm

IV-1221 xxxx

We can customize the IVF workstation based on your requirement