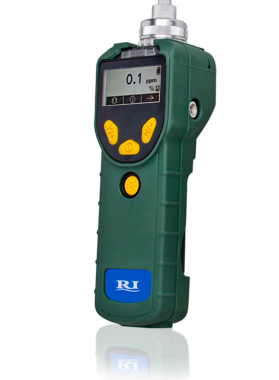 Description
As Volatile Organic Compounds (VOC) in the lab can have a negative effect on ART results, it is important to be able to monitor these levels.
The RI VOC Meters are capable of detecting contamination at 0.1 parts per million (ppm) level. 0.1ppm is below an established threshold of embryo toxicity.
The VOC Meter is available with or without data-logging.
Up to 200 times more sensitive to VOCs than conventional Heated Metal Oxide Sensors (HMOS)
Detects more chemicals than with any other method: 252 chemicals calibrated to date with more being tested. Air samples can be collected by device for laboratory identification of VOC
User-friendly screens make it easy to use for simple applications and flexible enough for sophisticated options
Easy-to-read display with backlight
Stores up to 267 hours of data at one minute intervals for download to a PC (with the optional datalogging)
Description

Order Code

VOC Meter v2.0

RI-7-90-040-2

VOC Meter with Accessory Kit (Hard case,

5 filters/o-rings & vapour zeroing kit)

RI-7-90-041-2

VOC Meter with Datalogging (ProRAE Suite and Cable)

RI-7-90-042-2

VOC Meter with Datalogging and Accessory Kit

RI-7-90-042-2