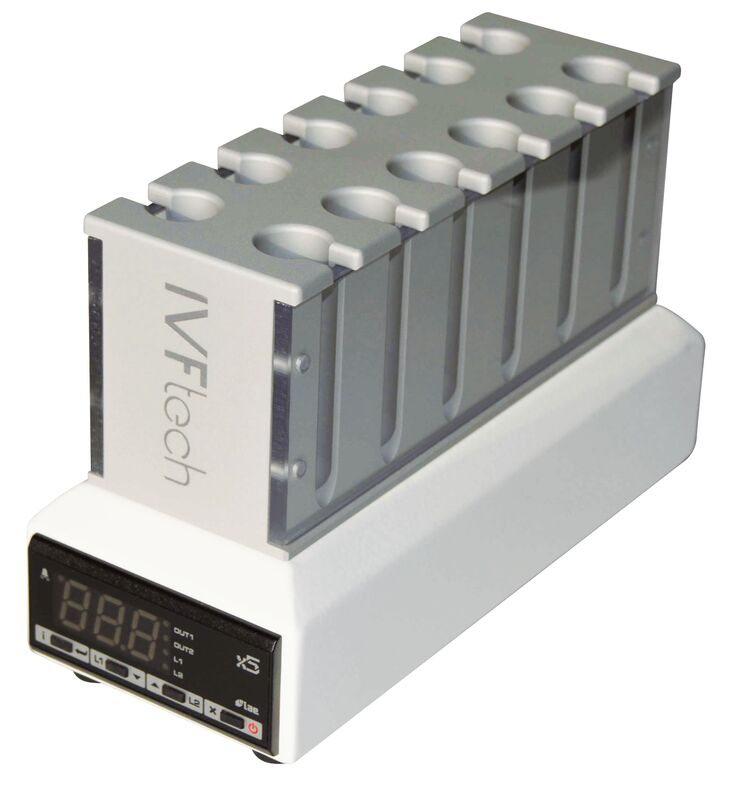 Description
IVFtech tube warmer fits 12 test tubes 14ml. Temperature settings easy to change. Removeable sides for easy cleaning. Aluminum block covers 2/3 of the tube which gives better uniform heat to the tubes. With battery option for 2 hours operation.
| | |
| --- | --- |
| Description  | Order Code |
| Tube Warmer with Battery 12 x 14ml Test Tubes   | IV-32300000 |
| Tube Warmer 4, Four 50ml Test Tub | IV-32300004 |
| Tube Warmer without Battery, 12 x 14ml Test Tubes   | IV-32300012 |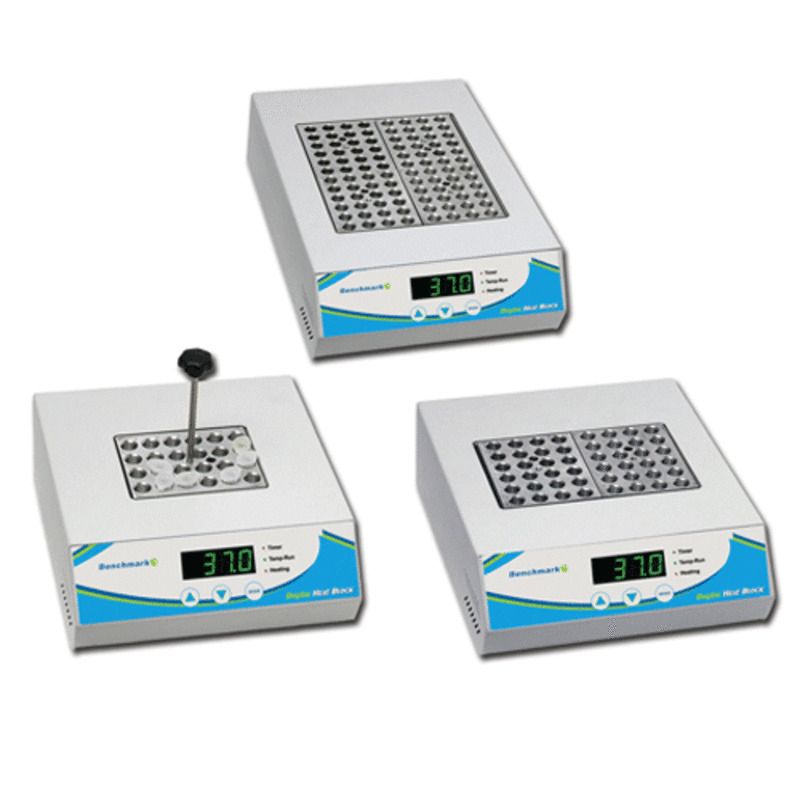 Benchmark Digital Drybath
Description
Digital accuracy and convenience
Ambient +5 to 130oC. Timer 1 to 999 minutes
Single, double and four block capacity. Blocks sold separately
Assorted blocks for a wide variety of tube sizes
Custom blocks available upon request
All Benchmark dry baths offer a built-in user recalibration function, to guarantee long term temperature accuracy. Each dry bath includes an easy to use block lifter, with a temperature insulated handle for quick, convenient exchange of blocks.
| | |
| --- | --- |
| Description  | Order Code |
| Tube Warmer with Battery 12 x 14ml Test Tubes   | IV-32300000 |
| Tube Warmer 4, Four 50ml Test Tub | IV-32300004 |
| Tube Warmer without Battery, 12 x 14ml Test Tubes   | IV-32300012 |