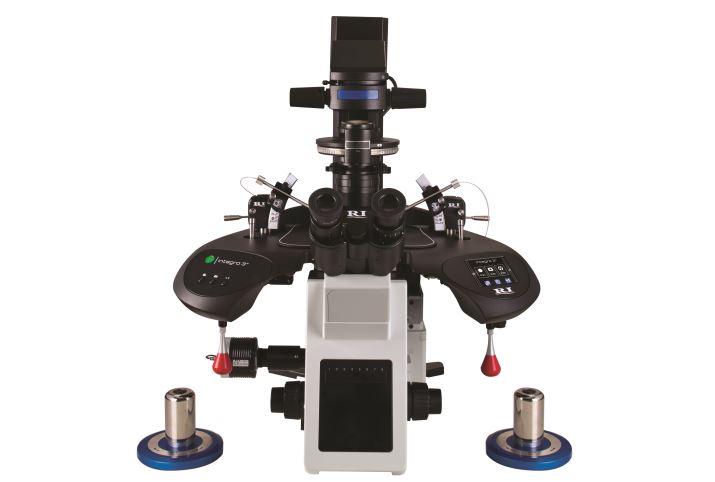 RI Integra 3 Micromanipulator
Description
RI Integra 3™ micromanipulator is ergonomic and comfortable to use, ensuring samples are kept at the optimal temperature, creating best possible conditions for ICSI and sample manipulation.
Thermosafe™ is an integral heating system that helps to keep samples at the optimum temperature. It emits warm air precisely and uniformly towards the Petri dish.
There is also a stage temperature health indicator light to reassure you that the integrated heating system is functioning correctly.
Includes two of our SAS air syringes as standard.  These syringes offer superb control and eliminate the need for oil. Also available is the SAS-SE for superfine air control or our SOS oil syringe with a quick fill feature for minimum set-up time.
Description 

Order Code

Integra 3 Micromanipulator
Please specify microscope model, SAS, SAS-SE Air Syringe and SOS Oil Syringe.

6-54-100-XX
Download