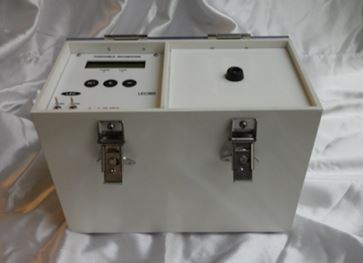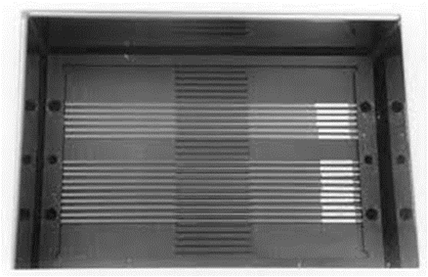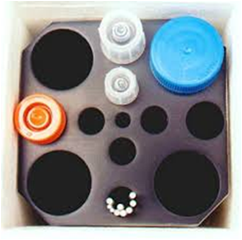 Description
LEC Instruments portable incubator is primarily designed for transportation of embryos, oocytes, semen
and other sensitive cells or tissue.
The portable incubator consists of temperature-controlled aluminum blocks for a variety of tubes and dishes.. Operation is from an internal 12 volt battery, a battery charger or a 12 volt vehicle battery.
CO2 incubator version of the portable incubator is also available for use with pre-mixed gas. Pressure regulated gas is continuously fed to the incubator through a one way valve and exhausts from the lid
Temperature range: Ambient + 5oC to 39.0oC
Temperature over and under alarms, LED and audible
Over temperature cut-out set to 39.6oC
Digital temperature and battery voltage indicator
Battery low alarm, LED and audible
Size: Standard 260 x 135 x 185 mm high. Large 310 x 135 x 185 mm high.
Weight: 3.6 Kg
Battery charger voltage: 100 to 240 V AC, universal IEC socket
Supplied complete with Mains Charger and Car Charger.
Please order blocks separately. A  wide range of blocks and customized blocks are available. 
| | |
| --- | --- |
| Description | Order Code |
| LEC 960 Portable Incubator | LE-960 |
| LEC 960 Portable Incubator | LE-960G |
| Block for 10 x 5ml and 8 x 15ml tubes  | LE-INC1217 |
| Block for 2 x 5ml tubes, 2 x 15ml tubes, 2 x 4 well dish (stacked) and 1 x 50ml culture flask | LE-INC10 |
| LEC960 Portable Incubator, Gas Version | LE-960G |
| LEC 960 Large Portable Incubator (For Large Block) | LE-960L |
| LEC960 Large Portable Incubator, Gas Version | LE-960GL |
| Large Block for 2 x 4 well dishes | LE-INC4-WELL |
| Large Block for 30 nos of 0.25ml straws | LE-INC 30 |